2015 YA & MG Debut Authors
ZEROBOXER hits shelves today.
Here's how I'm feeling, having finally reached publication day: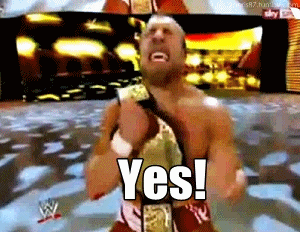 Here's a description of the book using words:
A Sci-Fi Thrill Ride Set in the Action-Packed Sports Arena of the Future
A rising star in the weightless combat sport of zeroboxing, Carr "the Raptor" Luka dreams of winning the championship title. Recognizing his talent, the Zero Gravity Fighting Association assigns Risha, an ambitious and beautiful Martian colonist, to be his brandhelm––a personal marketing strategist. It isn't long before she's made Carr into a popular celebrity and stolen his heart along the way.
As his fame grows, Carr becomes an inspirational hero on Earth, a once-great planet that's fallen into the shadow of its more prosperous colonies. But when Carr discovers a far-reaching criminal scheme, he becomes the keeper of a devastating secret. Not only will his choices place everything he cares about in jeopardy, but they may…
View original post 146 more words